Wholesale Pet Products & Supplies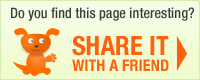 Manufacturer: Gamma 2
Vittles Vault II w/ clear base: Wholesale Products

Be the first to write a rating review
Rating





(0 votes)
Product description:Vittles Vault II 30 - 19.5"H x 13.5"Dx13.5"
30+ lbs (8.0 Gallons)

Vittles Vault II 40 - 24"H x 13.5"D x 13.5"W
40+ lbs (11.0 Gallons) Black Top with Clear Base.

Translucent container allows for easy viewing of fill contents.
Made from Heavy Duty, Food Grade Plastic.
Easy Opening Lid Keeps Pet Food Fresh.

Vittles Vault II Brochure
Absolutely Airtight. This sealing system is like no other, keeping your pet food fresh and pest free. Lid spins on and off.

If you want to be able to order this product, please login to your account
Manufacturer: Gamma 2
Order terms
Typical delivery time frame: 3 days
Free Shipping: No
Terms Offered (upon approval): No
Payment Terms:
Credit Card: MasterCard; Visa;
Upon Credit Approval: ;
More from Gamma 2
User Reviews: