Wholesale Pet Products & Supplies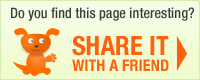 Manufacturer: Ergo Systems, Inc.
Electronic Aquarium Feeder: Wholesale Products

Be the first to write a rating review
Rating





(0 votes)
Product description: Electronic Aquarium Feeder

Auto Pet Feeder enables you to provide your pets preset quantity of food at the exact time you choose, up to 8 times a day. Perfect for pet owners with unpredictable schedules, elderly and the handicapped or pets with diabetes or eating disorder. It works for Fishes, Amphibians in Glass Cages.
Features :

* Patented design
* Veterinarian recommended
* Automatic Pet Feeder works with all types of small pets
* Airtight lid on storage container keeps food fresh
* Clear storage container enables visibility of food from all angles and far distance
* Has a detachable storage container for easy cleaning
* Additional stackable food storage containers are also available to increase storage capacity
* The large opening in the food storage bin of the feeders enables easy restocking of pet food
* Can be installed in all kinds of glass cages
* Three models available
* Aquarium Feeder (Pets in aquarium/glass cages) comes with special brackets and Float Feed Ring
* Has a compact and pleasing design
* The feeder works with four "C" batteries and may also be used with a transformer.
* The feeder features a digital timer with battery backup for programs
* The timer allows 8 programs per day of your choice

Benefits :

* Maintains your pet's health
* Feeding small portions of food at scheduled intervals
* Precise feeding at appropriate times
* Feeding diabetic pets
If you want to be able to order this product, please login to your account
Manufacturer: Ergo Systems, Inc.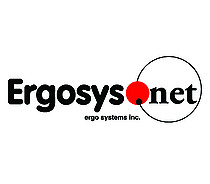 Order terms
Typical delivery time frame: 7 days
Free Shipping: $400.00
Terms Offered (upon approval): No
Payment Terms:
Credit Card: MasterCard; Visa; American Express; Discover;
Upon Credit Approval: ;
More from Ergo Systems, Inc.
User Reviews: