Wholesale Pet Products & Supplies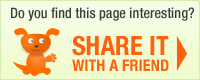 Manufacturer: Ergo Systems, Inc.
Electronic Bird Feeder: Wholesale Birds Products

Be the first to write a rating review
Rating





(0 votes)
Product description: Electronic Bird Feeder

Auto Pet Feeder enables you to provide your pets preset quantity of food at the exact time you choose, up to 8 times a day. Perfect for pet owners with unpredictable schedules, elderly and the handicapped or pets with diabetes or eating disorder. It works for Birds, iguana and all kinds of Small Animals in Wired Cages.
Features :

* Patented design
* Veterinarian recommended
* Automatic Pet Feeder works with all types of small pets
* Airtight lid on storage container keeps food fresh
* Clear storage container enables visibility of food from all angles and far distance
* Has a detachable storage container for easy cleaning
* Additional stackable food storage containers are also available to increase storage capacity
* The large opening in the food storage bin of the feeders enables easy restocking of pet food
* Can be installed in all kinds of wired cages
* Three models available
* Bird Feeder (Pets in wire cages) comes with metal brackets and cover to protect feeder from pets
* Has a compact and pleasing design
* The feeder works with four "C" batteries and may also be used with a transformer.
* The feeder features a digital timer with battery backup for programs
* The timer allows 8 programs per day of your choice

Benefits :

* Maintains your pet's health
* Feeding small portions of food at scheduled intervals
* Precise feeding at appropriate times
* Feeding diabetic pets
If you want to be able to order this product, please login to your account
Manufacturer: Ergo Systems, Inc.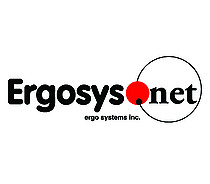 Order terms
Typical delivery time frame: 7 days
Free Shipping: $400.00
Terms Offered (upon approval): No
Payment Terms:
Credit Card: MasterCard; Visa; American Express; Discover;
Upon Credit Approval: ;
More from Ergo Systems, Inc.
User Reviews: