Wholesale Pet Products & Supplies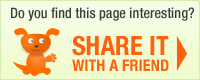 Manufacturer: Angels for Animals
Angels for Animals Memorial Soy Candle Retail Display: Wholesale Cats Products

Be the first to write a rating review
Rating





(0 votes)
Product description:TWO SHELF MEMORIAL DISPLAY - NEW! Best Seller
Enhance your retail store with this compact high quality Soy Candle display shelving unit. This is a great way to introduce Memorial products into your store.
Available in a Natural Birchwood Finish and a White Finish -
Includes (12) 9oz Memorial Jars. 6 Lavender & Sage, 6 Healing Rain.

• Eco-friendly Natural Soy
• 60 Hour Burn Time
• Natural Essential Oils
• Cleaner Burn
• Dye Free
• Made in USA
• Great CUSTOMER GIFT

The jar has silk screened artwork consisting of our logo and the following moving quote:

"Until one has loved an animal a part of one's soul remains unawakened."

The hang tag describes that a portion of proceeds will be donated in memory of the animal and offers the opportunity to share a memory on our website. At Angels for Animals we know that losing an animal can be a very painful process that animal lovers share. It is our hope that this beautiful candle can provide some comfort


The shelf display measures 18" H x 11 W x 8 D including attached sign.


If you want to be able to order this product, please login to your account
Manufacturer: Angels for Animals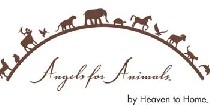 Order terms
Typical delivery time frame: 5 days
Opening Order Minimum: $45.00
Re-Order Minimum: $45.00
Free Shipping: No
Terms Offered (upon approval): No
Payment Terms:
Credit Card: MasterCard; Visa; American Express; Discover;
Upon Credit Approval: COD;
More from Angels for Animals
User Reviews: