Wholesale Pet Products & Supplies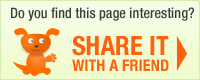 Manufacturer: Herbsmith, Inc.
See Spot Smile Treats - 3 oz. Sold by the case only: Wholesale Products

Be the first to write a rating review
Rating





(0 votes)
Product description:Herbsmith treats are different. Made purely of meat and biologically complementing fruits and vegetables, Herbsmith's See Spot Smile treats help dogs live the way they are supposed to live.

Dogs are natural carnivores, and their diets should reflect that. A dog's body is designed to primarily eat and digest meat with some vegetables and fruits and little or no grain. See Spot Smile treats are based a dog's natural diet and food energetics

At Herbsmith, we feel that pets should not simply eat to live… they should eat to thrive! The right diet can bring your dog into a whole new state of health and wellness.

Made only of freeze-dried meat, fruits & veggies.
Grain-free, no fillers, additives or preservatives
sourced & made in the U.S.A
If you want to be able to order this product, please login to your account
Manufacturer: Herbsmith, Inc.
Order terms
Typical delivery time frame: 7 days
Free Shipping: No
Terms Offered (upon approval): Yes
Payment Terms:
Credit Card: MasterCard; Visa; American Express; Discover;
Upon Credit Approval: NET 30;
More from Herbsmith, Inc.
User Reviews: