Wholesale Pet Products & Supplies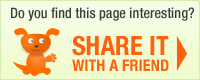 Manufacturer: Herbsmith, Inc.
Smiling Dog Kibble Seasoning: Wholesale Products

Be the first to write a rating review
Rating





(0 votes)
Product description:Perfect for even the pickiest eater. Smiling Dog Kibble Seasoning provides great f lavor to any kibble while adding a healthy protein
source. Sprinkle it over your pets' food and they'll be sure to smile!

Smiling Dog Kibble Seasonings are made purely of meat and biologically complementing fruits and vegetables to help dogs live the way they are supposed to live. The ingredients on the label say it all: only meat, vegetables and fruits!


If you want to be able to order this product, please login to your account
Manufacturer: Herbsmith, Inc.
Order terms
Typical delivery time frame: 7 days
Free Shipping: No
Terms Offered (upon approval): Yes
Payment Terms:
Credit Card: MasterCard; Visa; American Express; Discover;
Upon Credit Approval: NET 30;
More from Herbsmith, Inc.
User Reviews: