Wholesale Pet Products & Supplies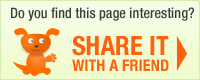 Manufacturer: EcoWellDog, Inc.
Clean Well Dental Gel: Wholesale Products

Be the first to write a rating review
Rating





(0 votes)
Product description:All natural Herbal gel, safe when swallowed
With all natural aloe and myrrh to clean and protect
Quick, easy and convenient way to ensure your dog's oral hygiene


Not only will a clean mouth make your dog more pleasant to be around but some studies have shown that improved oral hygiene can actually add years to your dog's life.

Clean Well Dental Gel
This all natural gel helps fight plaque and tartar build up. The synergy of herbs like prickly ash bark and Echinacea root fight the bacteria that cause bad breath, reduce the risk of gingivitis and promote good oral hygiene.



--------------------------------------------------------------------------------

We're all about ingredients. It goes without saying that our products are as effective as they are because we use only the finest "human grade" ingredients. In fact we sum up our philosophy very simply: "We wouldn't use anything on our dogs that we wouldn't use on ourselves" Here's a list of the key ingredients in Clean Well Dental Gel and a brief explanation of why they're in the formula.



If you want to be able to order this product, please login to your account
Manufacturer: EcoWellDog, Inc.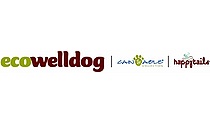 Order terms
Typical delivery time frame: 5 days
Free Shipping: $350.00
Terms Offered (upon approval): Yes
Payment Terms:
Credit Card: MasterCard; Visa; American Express; Discover;
Upon Credit Approval: NET 30;
More from EcoWellDog, Inc.
User Reviews: