Wholesale Pet Products & Supplies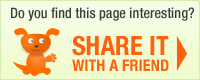 Manufacturer: Angels for Animals
12oz Soy Blend Jar Candle - Sage & Sandalwood: Wholesale Products

Be the first to write a rating review
Rating





(0 votes)
Product description:NEW FRAGRANCE!

SAGE & SANDALWOOD - Herbal sage, smooth sandalwood and light musk are enhanced by spicy clove and violet. Refreshing top notes of lemon zest and bergamot finish this lively fragrance.

• Eco-friendly Natural Soy
• 80 Hour Burn Time
• Natural Fragrance Oils
• Cleaner Burn
• Dye Free
• Handcrafted in America
• Available in 13 Fragrances

Product Description:
Natural soy blend 12 oz. glass container candle

Angels for Animals natural soy blend candles provide a high fragranced, clean burning candle that offers meaning and beauty to any space. Our natural soy blend candles are hand-poured in small batches using premium natural oil fragrance and only natural wicks. This ensures even burning and maximum fragrance saturation. Our signature Angels for Animals logo has been silk screened on the front of the jar. The label on the lid has been color washed to correspond to the candle fragrance.


"Angels for Animals, the gift that gives back."

If you want to be able to order this product, please login to your account
Manufacturer: Angels for Animals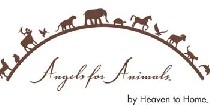 Order terms
Typical delivery time frame: 5 days
Opening Order Minimum: $45.00
Re-Order Minimum: $45.00
Free Shipping: No
Terms Offered (upon approval): No
Payment Terms:
Credit Card: MasterCard; Visa; American Express; Discover;
Upon Credit Approval: COD;
More from Angels for Animals
User Reviews: