Wholesale Pet Products & Supplies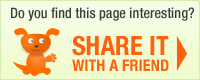 Manufacturer: Top Dog Treats & Chews
Barkworthies- Elk Antlers Split: Wholesale Products

Be the first to write a rating review
Rating





(0 votes)
Product description:
Item UPC: 81807010674

Display Box UPC: 816807010681


Barkworthies Elk Antlers are a great way to give pets something to chew on that they'll love and is good for them too.  All of our Elk Antlers are all-natural, naturally shed and are sourced from the Central Rocky Mountains. No bleaches or chemicals are ever used in the manufacturing process.


Elk Antler chews can last for months as your dog gradually grinds them down slowly over time.


These antlers are packed in an attractive display case shipper, and cases are not able to be broken, however refill packs are available in quantities of 12. All antlers are individually barcoded for ease of use in the retail environment. Each case is also marked with the item UPC and a Case UPC for inventory purposes.


Like all natural products, there is some degree of size variation, but on average these antlers are about 5-8' long.


All these factors allow Barkworthies to be a premium quality product that is 'Naturally Worth Barking For!'


As with any hard chew, Elk Antlers are very hard and can break teeth if your dog works them too agressively.  Once the chew is small enough to swallow, it should be taken away and given a new one to replace it.
Case of 36
If you want to be able to order this product, please login to your account
Manufacturer: Top Dog Treats & Chews
Order terms
Opening Order Minimum: $100.00
Re-Order Minimum: $100.00
Free Shipping: $350.00
Terms Offered (upon approval): No
Payment Terms:
Credit Card: No choice; MasterCard; Visa; American Express; Discover;
Upon Credit Approval: COD;
More from Top Dog Treats & Chews
User Reviews: