Wholesale Pet Products & Supplies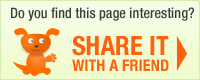 Manufacturer: Gramercy Products Inc.
Nerf Dog Toys: Wholesale Products

Be the first to write a rating review
Rating





(0 votes)
Product description:The Nerf toy line will have your dog loving to squeak, shake, & fetch their brand new toys!  These high performance dog toys are designed for demanding use by both you and your pet. They feature high bounce, high buoyancy, high visibility and high durability.
If you want to be able to order this product, please login to your account
Manufacturer: Gramercy Products Inc.
Order terms
Typical delivery time frame: 10 days
Opening Order Minimum: $100.00
Re-Order Minimum: $150.00
Free Shipping: No
Terms Offered (upon approval): No
More from Gramercy Products Inc.
User Reviews: