Wholesale Pet Products & Supplies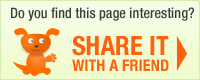 Manufacturer: Tropiclean & Spa Lavish Pet Products
Stay Away - 8 oz.: Wholesale Products

Be the first to write a rating review
Rating





(0 votes)
Product description:Formulated with some of the most bitter extracts in the world. Stay Away tastes so bad it discourages animals from ever wanting to chew, bite, lick. or gnaw on something coated with it. Powerful, yet safe.

-For dogs, cats, birds, rabbits & deer.
-Safe to use on indoor and outdoor plants.
-Protects plants, furniture & wounds from injury caused by pet's chewing.
-Helps train pets to stay off furniture.
-Helps protect pets from poisonous plants.

If you want to be able to order this product, please login to your account
Manufacturer: Tropiclean & Spa Lavish Pet Products
Order terms
Typical delivery time frame: 5 days
Opening Order Minimum: $100.00
Re-Order Minimum: $100.00
Free Shipping: $150.00
Terms Offered (upon approval): No
Payment Terms:
Credit Card: MasterCard; Visa; American Express; Discover;
Upon Credit Approval: COD;
More from Tropiclean & Spa Lavish Pet Products
User Reviews: