Wholesale Pet Products & Supplies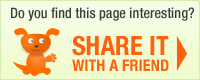 Manufacturer: Isle of Dogs
No. 52 Nutrient Masque - 1 Liter: Wholesale Products

Be the first to write a rating review
Rating





(0 votes)
Product description:Highly concentrated, this exceptional deep conditioning treatment restores body and strength to all types of hair, reduciong breakage and shedding as well as effectively eliminating tangles. Wheat proteins and vitamin-rich botanicals combine to impart natural beauty, promote all-around coat health. Essential nourishment which should be applied as a finishing treatment at each bathing, even if your dog's coat is in good condition.
Use after the No. 32 Gloss Shampoo.
By combining luxury design and performance with the highest quality botanical ingredients available, Isle of Dogs NaturaLuxury collection has achieved a new standard of grooming care for dogs. Through sourcing essential oils grown and extracted by artisan farmers around the world, Isle of Dogs is leading the industry in being both "green" and "gold."
Derived directly from plants grown in the Mediterranean region, our pure essential oils are extracted from fruit, flowers, leaves and bark through the process of steam distillation or by cold pressing citrus fruit zest. Both processes are done naturally, without any chemical additives. We invite you and your dog to indulge in the finest natural scents the world has to offer - the fresh-off-the-tree tang of Italian Bergamot, the generous warmth of Gernaium de Madagascar, the melodious blending of crisp Pink Grapefruit with pillow-soft chamomile. Truly the scent of luxury.
If you want to be able to order this product, please login to your account
Manufacturer: Isle of Dogs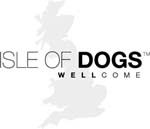 Order terms
Typical delivery time frame: 5 days
Free Shipping: $150.00
Terms Offered (upon approval): No
Payment Terms:
Credit Card: MasterCard; Visa; American Express; Discover;
Upon Credit Approval: ;
More from Isle of Dogs
User Reviews: