Wholesale Pet Products & Supplies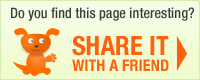 Manufacturer: Isle of Dogs
Isle Lift - 200 ml: Wholesale Products

Be the first to write a rating review
Rating





(0 votes)
Product description:This product is fantastic for breeds that need their coat to stand up. Highly recommended for Pekingese, Poodles, Terriers, Shelties and Collies.
Spray the applicator to deliver the product directly to the root. You can spray onto your fingertips and work into the head furnishings on breeds such as Westies or Cairns.
Works great to help build up areas on a topline that take away from an otherwise perfect outline, such as that little dip behind the withers. Build height and give strength and structure to the base/root of the coat, yet leave the top coat with the proper texture.
Description:Create texture at the root. This non-aerosol, protein-rich spray builds body and provides long-lasting volume with a lightweight hold, extra styling control and brilliant shine. The directional applicator delivers maximum lift to the undercoat. Perfect for coats that need to stand up or away from the body.
If you want to be able to order this product, please login to your account
Manufacturer: Isle of Dogs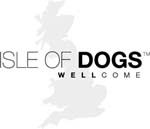 Order terms
Typical delivery time frame: 5 days
Free Shipping: $150.00
Terms Offered (upon approval): No
Payment Terms:
Credit Card: MasterCard; Visa; American Express; Discover;
Upon Credit Approval: ;
More from Isle of Dogs
User Reviews: