Wholesale Pet Products & Supplies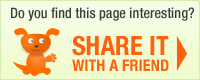 Manufacturer: Isle of Dogs
Isle Style - 250 ml: Wholesale Products

Be the first to write a rating review
Rating





(0 votes)
Product description:We love this product for scissoring styles in breeds such as the Poodle, Portuguese Water Dog, and Bichon Frise, but it's also wonderful for doing legs on the Schnauzer, Kerry Blue or Bouvier.
Need to do a quick fix between breed and group? This is the product for you. Try using it to brush up the feet before trimming or to stand up the hair on the hocks of your Golden Retriever or Cocker Spaniel. Put just the right amount of hold and texture in the Chinese Crested or Lowchen coat.
Simply spray into coat where desired. You will get a very light hold to the coat without tackiness.
If you want to be able to order this product, please login to your account
Manufacturer: Isle of Dogs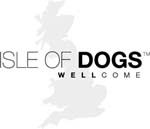 Order terms
Typical delivery time frame: 5 days
Free Shipping: $150.00
Terms Offered (upon approval): No
Payment Terms:
Credit Card: MasterCard; Visa; American Express; Discover;
Upon Credit Approval: ;
More from Isle of Dogs
User Reviews: