Wholesale Pet Products & Supplies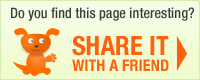 Manufacturer: Isle of Dogs
Isle Strengthen - 1000 ml: Wholesale Products

Be the first to write a rating review
Rating





(0 votes)
Product description:This is the perfect tool for long-coated breeds that require constant brushing and styling. Protect the coat you've worked so hard to condition. This product can be used throughout a show weekend without gumming up the coat. Great also for breeds that don't typically use conditioners because they don't want to weigh the coat down.
Conditioning is an important part of maintaining all coat types and protecting the coat. Brushing a dry coat can damage and increase breakage. Isle Strengthen will help prevent breakage and increase tensile strength during daily brushing.
Simply spray into coat, and comb through. Try diluting with 2:1 with water, and use it as a way to re-wet the coat for last-minute touch ups before the Group.
If you want to be able to order this product, please login to your account
Manufacturer: Isle of Dogs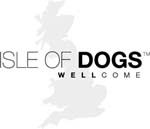 Order terms
Typical delivery time frame: 5 days
Free Shipping: $150.00
Terms Offered (upon approval): No
Payment Terms:
Credit Card: MasterCard; Visa; American Express; Discover;
Upon Credit Approval: ;
More from Isle of Dogs
User Reviews: