Wholesale Pet Products & Supplies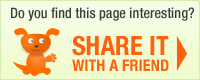 Manufacturer: Dr. Goodpet
Dr Goodpet Flea Relief: Wholesale Products

Be the first to write a rating review
Rating





(0 votes)
Product description:Homeopathic remedy

Discourages fleas from biting your dog or cat. Keeps itching to a minimum

Ingredients: Apis mellifica 3x, Urtica urens 3x, Pulsatilla 3x, Sulphur 6x, Lycopodium clavatum 6x, Ledum palustre 6x, Mezereum 6x, Pulex irritans 12x.

Flea Relief is a liquid and can be given orally or in water or on a little bit of food.


If you want to be able to order this product, please login to your account
Manufacturer: Dr. Goodpet
Order terms
Typical delivery time frame: 3 days
Free Shipping: $100.00
Terms Offered (upon approval): Yes
Payment Terms:
Credit Card: MasterCard; Visa; American Express; Discover;
Upon Credit Approval: NET 30;
More from Dr. Goodpet
User Reviews: