Wholesale Pet Products & Supplies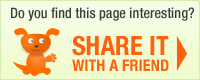 Manufacturer: Dr. Goodpet
Dr Goodpet Feline Digestive Enzymes: Wholesale Cats Products

Be the first to write a rating review
Rating





(0 votes)
Product description:Dr. Goodpet's Feline Enzymes are made from natural plant sources, shown by research to be highly effective, less costly, and with a wider range of activity than animal-based enzyme supplements.

Per 1750 mg (one tsp)

Protease 16000 HUT
Amylase 2000 DU
Lipase 36.14 LU
Acidophilus 100 mill CFU
Cellulase 12 CU

All Dr. Goodpet products are made with human grade ingredients

THIS PRODUCT HAS A NEUTRAL TASTE AND ODOR. ALL CATS WILL ACCEPT IT IF MIXED THOROUGHLY INTO FOOD.

If you want to be able to order this product, please login to your account
Manufacturer: Dr. Goodpet
Order terms
Typical delivery time frame: 3 days
Free Shipping: $100.00
Terms Offered (upon approval): Yes
Payment Terms:
Credit Card: MasterCard; Visa; American Express; Discover;
Upon Credit Approval: NET 30;
More from Dr. Goodpet
User Reviews: