Wholesale Pet Products & Supplies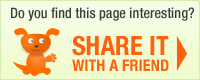 Manufacturer: Ergo Systems, Inc.
Filtered Pet Waterer - Medium (Light Gray) (Nylon and PP Plastic): Wholesale Products

Be the first to write a rating review
Rating





(0 votes)
Product description:The Auto Pet Waterer provides filtered clean sparkling water so pets drink more fresh water. Auto Pet Waterer has high capacity storage unlike other units in the market. The medium Pet waterer/water fountain is available in a 3 gallon size. The unit consists of a storage container and pet bowl with a recalculating pump. The pump re-circulates the water from the bowl through a disposable 8 layer filter. A patented forced aeration (forced induction of air into water) system within the recirculation system reduces pet saliva contamination and aerates the water continuously. Hence, the waterer does not rely on water splatter to induce oxygen in the water. This in conjunction with the 8 layer filter provides for a sparkling crystal clear fresh flow of oxygenated running water to the bowl/fountain which eliminates algae formation in the bowl. This results in reduce urinary tract infection for the pets and keeps the pet hydrated. The Pet waterer is also designed with an anti-splash system to prevent water from splashing on the floor or carpet. The ergonomically designed storage bottle of the Pet waterer comes with dual handles and a check valve. One handle provides for filling up the bottle and the other for carrying it and placing it in the waterer. The check valve in the system prevents water from spillage when you carry the bottle. The Pet waterer is also provided with a bottle centering device that helps users place the bottle in the unit with ease repeatedly. For more information please call 1-888-ERGOSYS.
If you want to be able to order this product, please login to your account
Manufacturer: Ergo Systems, Inc.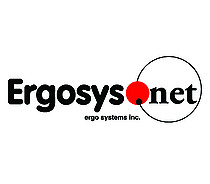 Order terms
Typical delivery time frame: 7 days
Free Shipping: $400.00
Terms Offered (upon approval): No
Payment Terms:
Credit Card: MasterCard; Visa; American Express; Discover;
Upon Credit Approval: ;
More from Ergo Systems, Inc.
User Reviews: