Wholesale Pet Products & Supplies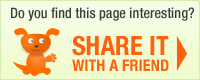 Manufacturer: Ergo Systems, Inc.
8 Day Feeder (Light Cream) (Nylon and PP Plastic): Wholesale Products

Be the first to write a rating review
Rating





(0 votes)
Product description:The 8-day Auto pet feeder can be used to feed pets wet food, dry food and pet medication. It is designed with an eight compartment feeder bowl and has a unique digital timer with voice recording. The 8 day feeder digital timer features a manual override/test switch and up to 8 programs per day with daylight saving feature. The timer can be programmed at for the exact feed time unlike other feeders which have 6, 12 or 24 hour incremental feed settings. This enables feeding the pet 8 times per day for 1 day, 3 times a day for 2.5 days, or 2 times for 4 days or 1 time a day for 8 days etc. Hence pet meds can be given to the pet at the exact time. The timer records the voice and plays it back at every meal time. The 8-day Auto pet feeder works on AA batteries and is compact and portable. 8 Day feeder holds over 96 ozs of food - 12 ozs of canned food or dry food per compartment. It comes with a removable bowl for easy cleaning and ice packs to keep food fresh for up to 12 hours. The feeder works best for small dogs and cats that have to be fed small quantities of dry/wet canned food alone or mixed with medication. Veterinarian recommended. For more information on the product please call 1-888-ERGOSYS.
If you want to be able to order this product, please login to your account
Manufacturer: Ergo Systems, Inc.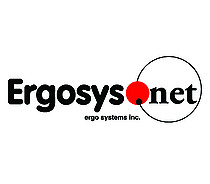 Order terms
Typical delivery time frame: 7 days
Free Shipping: $400.00
Terms Offered (upon approval): No
Payment Terms:
Credit Card: MasterCard; Visa; American Express; Discover;
Upon Credit Approval: ;
More from Ergo Systems, Inc.
User Reviews: