Wholesale Pet Products & Supplies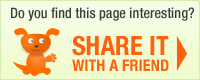 Manufacturer: Ergo Systems, Inc.
Outdoor / Pond Feeder - Medium (Light Gray) (Nylon and PP Plastic): Wholesale Cats Products

Be the first to write a rating review
Rating





(0 votes)
Product description:The medium Automatic Pet Feeder is designed for out door locations such as garages, basements, patio, barns etc. The Automatic Pet Feeder can be used by people with busy schedules to reduce their daily chores and continue to feed their pets in an outdoor or indoor environment at the appropriate time with preset quantity of food. This is ideal for feeding all type of pets such as ferrets, cats, dogs, horses, fishes in ponds etc in outdoor/indoor environment. Clear storage container on this feeder enables visibility from all angles and from farther distances. Airtight cover for storage container keeps food fresh. The large opening in the food store bin of the automatic pet feeder enables easy fill of pet food. Precise feeding of food is accomplished with this feeder by using high torque 24VAC synchronous motor. Metal over molded self-lubricating nylon auger prevents jamming and provides a smoother and quieter performance. Food agitator is included in large and medium feeders to prevent food from getting stale. Safety interlock switch and safety basket disables the feeder in the event the storage container is removed. Unlike vertical augers in other automatic feeders, this feeder has a horizontal feed auger system, which provides precise control over feed rate. The feeder can be installed in any location. The feeder is provided with mounting brackets, screw and T-nuts for installation on any type of flooring. A water proofing cover is provided for outdoor use. This cover prevents wetting of the pet food inside and prevents water from entering the working components of the appliance. All feeders feature digital timers with battery backup for programs, manual override switch, 8 program settings per day and daylight saving feature. The feeder is a low voltage appliance (24VAC) that can be installed outdoor or in an indoor environment. Power transformer to convert 100VAC to 24VAC is included. Maximum power consumption is 12 watts. It comes with a 10 lbs container.
If you want to be able to order this product, please login to your account
Manufacturer: Ergo Systems, Inc.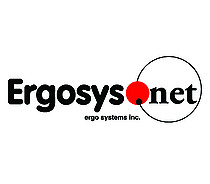 Order terms
Typical delivery time frame: 7 days
Free Shipping: $400.00
Terms Offered (upon approval): No
Payment Terms:
Credit Card: MasterCard; Visa; American Express; Discover;
Upon Credit Approval: ;
More from Ergo Systems, Inc.
User Reviews: