Wholesale Pet Products & Supplies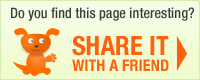 Manufacturer: Petsport USA, Inc.
Custom Color Logo Tuff Balls: Wholesale Products

Be the first to write a rating review
Rating





(0 votes)
Product description:•World's best quality tennis balls for pets with your color logo
•Each ball has your logo on one side and the Tuff Balls logo on the back
•Individually bar-coded with waterproof labels with strong adhesive
•Color point of purchase sign that fits any display in each inner pack
•Extra thick rubber walls for durability and bounce without chemical inflation
•Non abrasive polyester felt won't wear down teeth
•Colorfast dye won't stain carpets
•Yellow tennis balls outsell every other color 4 to 1
•Minimum order 1440 balls per size per order - Available in four sizes

MAX LOGO SIZES:

- Micro 1-½" wide by 5/8" tall
- Jr. 2" wide by ¾" tall
- Regular 2-¾" wide by 1" tall
- Giant 4-1/3" wide by 1-3/8" tall

•Logo format: up to three colors (Pantone color number), minimum 300 dpi resolution, JPEG or TIFF
•Samples made for your approval upon receipt of signed purchase order, 50% deposit and Logo art.
•Sample lead time is 30 days and order lead time 90 days from approval of logo samples

*After you have placed your order, we will contact you directly to get the required information*
If you want to be able to order this product, please login to your account
Manufacturer: Petsport USA, Inc.
Order terms
Typical delivery time frame: 2 days
Opening Order Minimum: $100.00
Re-Order Minimum: $100.00
Free Shipping: $200.00
Terms Offered (upon approval): Yes
Payment Terms:
Credit Card: MasterCard; Visa;
Upon Credit Approval: NET 30;
More from Petsport USA, Inc.
User Reviews: