Wholesale Pet Products & Supplies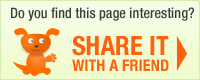 Manufacturer: Mendota Products, Inc
DuraSoft Snap Lead: Wholesale Products

Be the first to write a rating review
Rating





(0 votes)
Product description:- For those of you who prefer the look and soft feel of leather but worry about water and odor absorption, this new material is the answer!
- Superior strength and durability.
- High resistance to chewing, fading, moisture and odor absorption.
- Leather embossed surface for an elegant look.
- Soft feel provides a very comfortable grip. Your dog will appreciate its soft texture as well.
- Constructed with nickel-plated brass hardware to achieve the C&C quality our customers have become accustomed to.
- Heat tools used for cuts and holes to seal material which prevents peeling and cracking.
- The DuraSoft Snap Lead is the most durable and comfortable lead you will ever use! Riveted bolt snap and loop handle with floating ring. Your hands and your dog will love it!
If you want to be able to order this product, please login to your account
Manufacturer: Mendota Products, Inc
Order terms
Typical delivery time frame: 7 days
Free Shipping: $500.00
Terms Offered (upon approval): Yes
Payment Terms:
Credit Card: MasterCard; Visa; American Express; Discover;
Upon Credit Approval: COD; NET 30;
More from Mendota Products, Inc
User Reviews: