Wholesale Pet Products & Supplies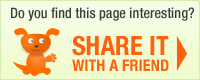 Manufacturer: EcoWellDog, Inc.
Comfy Dog: Wholesale Products

Be the first to write a rating review
Rating





(0 votes)
Product description:Dry, itchy skin. It 's one of the worst things about being a dog (that and the lack of opposable thumbs). Now, you can give your best friend relief from that discomfort. All natural Comfy Dog was formulated with fabulous ingredients like oatmeal and botanical extracts of peppermint, burdock, comfrey, Indian frankincense and calendula to make your pampered pooch's life more comfortable. For easy rinsing, the shampoo does not overly lather, is gentle and will leave your dog smelling fresh and sweet.

Helps Relieve:
• Swelling and inflammations • Hot spots
• Dry, itchy or irritated skin • Insect bites

Key Ingredients. Colloidal Oatmeal, Boswellia Serrata Gum, Ordenone, dL-Panthenol, Aloe Barbadensis Leaf Extract , Calendula Officinalis Flower Extract, Symphytum Officinale (Comfrey) Extract, Arctium Lappa Root (Burdock) Extract, Mentha Piperita (Peppermint) Oil, Mentha Viridis (Spearmint) Leaf Oil, Citric Acid


• Contains no SLS or Parabens and uses a cocoanut based surfactant

• Colloidal Oatmeal is one of the few all natural ingredients that is approved by the FDA for the treatment of itching an allergies.

If you want to be able to order this product, please login to your account
Manufacturer: EcoWellDog, Inc.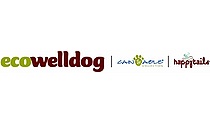 Order terms
Typical delivery time frame: 5 days
Free Shipping: $350.00
Terms Offered (upon approval): Yes
Payment Terms:
Credit Card: MasterCard; Visa; American Express; Discover;
Upon Credit Approval: NET 30;
More from EcoWellDog, Inc.
User Reviews: