Wholesale Pet Products & Supplies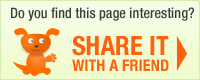 Manufacturer: EcoWellDog, Inc.
Calming Aromatherapy Spritzer: Wholesale Products

Be the first to write a rating review
Rating





(0 votes)
Product description:We all need to take time to smell (or pee on) the roses once in a while. Calming Aromatherapy Spritzer is an all natural conditioner that leaves your pet a million miles away from his hectic dog park duties. Gentle emollients nourish, detangle and add shine while reducing static (a big problem for the modern dog!) The alcohol-free formula makes brushing effortless, and is ideal for matted or snarled coats. And did we mention that Calming Aromatherapy Spritzer is made with pure essential oil of lavender, which is not only an irresistible aroma but also very soothing for both dog and owner.


Product uses:

For tangles After washing your dog lightly mist his entire coat with Calming Aromatherapy Spritzer for an easier, more relaxed brush out.

To Condition Spray on your dog daily to keep coat conditioned, healthy and shiny.

To remove mattes Because Calming Aromatherapy Spritzer is a spray you can aim a gentle spritz right on a specific matte or tangle. No need to get your dog soaking
wet again.


If you want to be able to order this product, please login to your account
Manufacturer: EcoWellDog, Inc.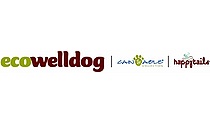 Order terms
Typical delivery time frame: 5 days
Free Shipping: $350.00
Terms Offered (upon approval): Yes
Payment Terms:
Credit Card: MasterCard; Visa; American Express; Discover;
Upon Credit Approval: NET 30;
More from EcoWellDog, Inc.
User Reviews: