Wholesale Pet Products & Supplies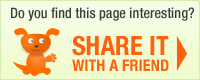 Manufacturer: EcoWellDog, Inc.
Bubbles 'n Beads (Formerly InFuzion) - 9 oz.: Wholesale Products

Be the first to write a rating review
Rating





(0 votes)
Product description:When you're entirely covered with hair, a bad hair day is no laughing matter. But with all that hair it's hard to get to the root of the problem; the roots. InFuzion has the solution: Our all-natural shampoo contains exclusive micro-beads packed with conditioning vitamins. They penetrate the coat, burst against the skin, delivering their nutrients right where they're needed; at the follicle. The result is a healthier, shinier more lustrous coat.

InFuzion contains anti-microbial tea tree oil to clean and combat infections, 14 amino acids to repair a dull coat, and essential oil of lavender to ensure that your best friend smells wonderful long after bathing.
InFuzion

• Time-saving 2 in 1 shampoo and conditioner

• Micro-beads pass through the coat to deliver vitamins and conditioners directly to the skin

• Refreshing scent lasts up to three days

• Blend of 14 Amino Acids:
1. improves coat strength and shine
2. makes the coat noticeably softer to the touch
3. replenishes cells to heal skin damage

• Rain Forest remedies Jesuit's Balsam and Brazil Nut Extract help to reduce flaking and skin irritation.

• Canadian Willowherb is a potent
anti-inflammatory, anti-oxidant and anti-irritant.

• A bio-active combination of three anti-microbial oils reduces itching and redness

Key Ingredients. Aloe Vera Extract, Calendula Extract, Boswellia Serrata Extract (Indian Frankincense), Burdock Extract, Ordenone, Arginine, ProDew 500-Amino Acids Mix (14 amino acids), Bertholletia Excelsa Seed Oil, Balsam Copaiba Resin (Jesuit's Balsam), Tea Tree Leaf Oil. Hydrohenated Castor Oil, Lemon Tree Oil (Leptospermum Petersonii), Vitamin E (Tocopheral Acetate), Vitamin C ( Ascorbic Acid)

• Contains no SLS or Parabens and uses a coconut based surfactant


If you want to be able to order this product, please login to your account
Manufacturer: EcoWellDog, Inc.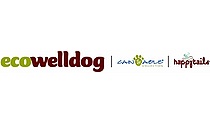 Order terms
Typical delivery time frame: 5 days
Free Shipping: $350.00
Terms Offered (upon approval): Yes
Payment Terms:
Credit Card: MasterCard; Visa; American Express; Discover;
Upon Credit Approval: NET 30;
More from EcoWellDog, Inc.
User Reviews: