Wholesale Pet Products & Supplies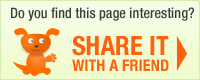 Manufacturer: EcoWellDog, Inc.
Sparkle & Shine Shampoo: Wholesale Dogs Shampoos and Grooming Shampoos, Conditioners & Sprays Products

Be the first to write a rating review
Rating





(0 votes)
Product description:We all know that with age it's easy to lose both your sparkle and your shine. Dogs are no different. But now, your best friend can regain those puppyish good looks while losing those "tell tail" signs of age, like a fading or yellowing coat. All natural Sparkle & Shine Shampoo is perfect for any dog whose coat needs brightening and is especially good for dogs with light-colored coats. Pearlescent brighteners add luster to the coat, while yogurt and honey condition and soothe the skin while acting as natural whiteners. For easy rinsing, the shampoo does not overly lather, is gentle and will leave your dog smelling fresh and sweet.

Helps:

• Brighten a dull coat • Add sparkle to an older dog • Make your best friend smell irresistable

Key Ingredients. Yogurtene, Honey, Aloe Vera Extract, Comfrey Extract, Calendula Extract. Mica, Ordenone.

• Contains no SLS or Parabens

• The tearless coconut based surfactant is safe for even the smallest puppy


If you want to be able to order this product, please login to your account
Manufacturer: EcoWellDog, Inc.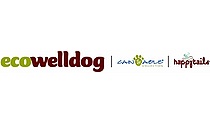 Order terms
Typical delivery time frame: 5 days
Free Shipping: $350.00
Terms Offered (upon approval): Yes
Payment Terms:
Credit Card: MasterCard; Visa; American Express; Discover;
Upon Credit Approval: NET 30;
More from EcoWellDog, Inc.
User Reviews: