Wholesale Pet Products & Supplies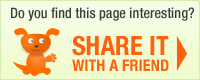 Manufacturer: EcoWellDog, Inc.
Fur Butter (or Fur Worse) - 8 oz.: Wholesale Products

Be the first to write a rating review
Rating





(0 votes)
Product description:If you want your best friend to go from ho-hum to wow! this is the product for you.This ultra-rich deep conditioning treatment will bring back remarkable shine and softness to even the most damaged coat. All natural Fur Butter will leave your little buddy super silky and easy to brush, but the effects are more than just cosmetic; Shea butter moisturizes and conditions the fur while colloidal oatmeal heals dry and itchy skin. Add great things like comfrey, callundula and aloe and you have one amazingly effective product.

Fur Butter:

• Is ideal for dogs with dry, damaged or long coats
• Leaves coat super silky and easy to brush through
• Creates an intense shine
• Helps control itching and irritation
• Has a fresh clean scent (Rosemary Peppermint)

Key Ingredients. Colloidal Oatmeal, Shea Butter, Extracts of:Rosemary, Calundula, Comfrey, Chamomile, Burdock, Aloe, Boswellia Serrata, Ascorbic Acid (vitamin C), Tocopheryl Acetate (vitamin E), Peppermint Oil.

Suggested Retail: $19.00

If you want to be able to order this product, please login to your account
Manufacturer: EcoWellDog, Inc.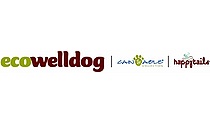 Order terms
Typical delivery time frame: 5 days
Free Shipping: $350.00
Terms Offered (upon approval): Yes
Payment Terms:
Credit Card: MasterCard; Visa; American Express; Discover;
Upon Credit Approval: NET 30;
More from EcoWellDog, Inc.
User Reviews: