Wholesale Pet Products & Supplies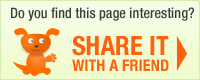 Manufacturer: EcoWellDog, Inc.
Dry Dog Instant Clean: Wholesale Products

Be the first to write a rating review
Rating





(0 votes)
Product description:Today's dog about town has no time to stop and bathe, that's why there's Dry Dog Instant Clean! Spray it on and "lick"ity split, your powerhouse pooch has gone from eau d'road kill to fresh and fruity kiwi melon. This powerful all natural formula cleanses without water, rinsing or mess and unlike many other bath replacement sprays, doesn't just mask bad smells with heavy perfume it eradicates completely, An all natural ingredient called Ordenone traps and eliminates the odor causing proteins leaving your high speed hound refreshed renewed and ready for his next appointment.

All this in one bottle? Amazing!

Reduce odors Dry Dog contains ingredients that actually get rid of unpleasant odors. Dry Dog doesn't just mask the smell, it eradicates it completely.

Clean muddy paws Spray Dry Dog onto dirty paws and wipe off the dirt and mud with a dry cloth.

Keep carpets clean Our dogs love stepping out, but when they step back in they often bring the outside in with them. We use Dry Dog Instant Clean to prevent dirt and mud being tracked into our white carpets. (why we would own white carpets with a dog is another matter).

Last's from 4 to 6 hours depending on the activity level of your dog.

Also excellent for removing smells from pet beds and frequently used furniture.

Key Ingredients. Panthenol, Ordenone,
Aloe Vera extract

Suggested Retail: $14.00


If you want to be able to order this product, please login to your account
Manufacturer: EcoWellDog, Inc.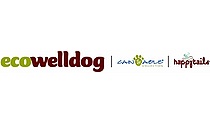 Order terms
Typical delivery time frame: 5 days
Free Shipping: $350.00
Terms Offered (upon approval): Yes
Payment Terms:
Credit Card: MasterCard; Visa; American Express; Discover;
Upon Credit Approval: NET 30;
More from EcoWellDog, Inc.
User Reviews: