Wholesale Pet Products & Supplies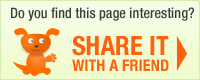 Manufacturer: EcoWellDog, Inc.
Eye Pads - 50 Pre-moistened towelettes: Wholesale Products

Be the first to write a rating review
Rating





(0 votes)
Product description:These convenient, hypo-allergenic cleansing pads help remove the tearing residue from around a dog's eyes. They are infused with all-natural herbs and botanicals that not only wipe away the stains but when used every day will help prevent them from coming back. Tear-free EyePads may also be used as doggie "wash cloths" to clean grubby muzzles and faces.

Eyepads are:

• Convenient; nothing to mix, just take a premoistened pad, wipe and throw away
• Alcohol free and will not dry out the skin or fur
• Tearless the gentle formula is safe for even the youngest puppy
• All-natural; they contain no pharmaceuticals or chemicals
• Effective especially when used together with Eyemunity

Key Ingredients. Colloidal Silver, Golden Seal (Gydrastis Canadenis), Eyebright (euphrasia officinalis).

50 pads are in each individual package.

Suggested Retail: $14.00
If you want to be able to order this product, please login to your account
Manufacturer: EcoWellDog, Inc.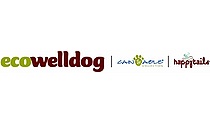 Order terms
Typical delivery time frame: 5 days
Free Shipping: $350.00
Terms Offered (upon approval): Yes
Payment Terms:
Credit Card: MasterCard; Visa; American Express; Discover;
Upon Credit Approval: NET 30;
More from EcoWellDog, Inc.
User Reviews: