Wholesale Pet Products & Supplies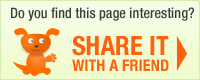 Manufacturer: EcoWellDog, Inc.
Sleepy Time Tonic Herbal Elixir - 1 oz.: Wholesale Products

Be the first to write a rating review
Rating





(0 votes)
Product description:Whether it's time for bed or just timeout, this relaxing tonic will calm a nervous dog. Soon he'll be ready for a restful night's sleep, an afternoon of drowsy napping or simply ready to give you a well-deserved break.

These concentrated elixirs were formulated exclusively for happytails by Robert McDowell, the world's leading authority on applying western herbal medicines to canine health problems.'The formulations combine herbs and homeopathic medicines so that the metabolic and nervous system imbalances are all addressed together." Says Mc Dowell, "The herbal mixes are not toxic in any way, are free from side effects and are simple and safe to administer at home".

Sleepy Time Tonic works to nourish the physical nervous system and assists in retraining efforts to break habits like barking, cowering or aggression. Also is useful during thunderstorms and while traveling

Sleepytime Tonic:

Is an organic, homeopathic remedy that is safe and effective.

A blend of Bach Flower Essences and other all natural plant extracts.

Will work within 20 minutes to calm an anxious dog but when used over time will help to rebalance and retrain him to be calmer.

Perfect for travel, trips to the vet, fireworks or separation anxiety.

Dosage:

Dog Size Daily Dosage Tonic Lasts
Small 1 dose 2x/day 90 Days
Medium 2 doses 2x/day 45 Days
Large 3 doses 2x/day 30 Days

Suggested Retail: $12.00


If you want to be able to order this product, please login to your account
Manufacturer: EcoWellDog, Inc.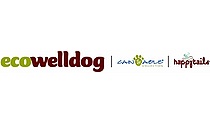 Order terms
Typical delivery time frame: 5 days
Free Shipping: $350.00
Terms Offered (upon approval): Yes
Payment Terms:
Credit Card: MasterCard; Visa; American Express; Discover;
Upon Credit Approval: NET 30;
More from EcoWellDog, Inc.
User Reviews: