Wholesale Pet Products & Supplies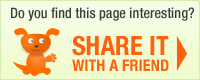 Manufacturer: EcoWellDog, Inc.
Itchin' For Relief: Wholesale Products

Be the first to write a rating review
Rating





(0 votes)
Product description:Highly effective targeted anti Itch spray
Relief right where you need it! Our unique "nozzler" spray gets this soothing formula through the fur directly to itchy and irritated skin. No muss, no fuss, no wet dog or wasted product. Every drop of this all-natural product by-passes even the thickest coat and attacks the problem at the source.

Itchin' for Relief contains a blend of Neem, Oat Extract, Litchi and Aloe to soothe irritated skin while Boswellia Serrata & Calendula help to reduce inflammation. We've also included Grapefruit seed Extract to prevent both bacterial and fungal infections.


• Exclusive "Nozzler" no more wet coat, simply spray between the fur right on to the irritated skin.

• Fast Acting the all-natural formula brings immediate relief but it's also...

• Economical the "nozzler" allows you to use only the amount you needItchin for Relief

• Eases the discomfort of itchy skin caused by minor irritations and insect bites

• Helps relieve hot spots

• Combats inflammation

• Has powerful antioxidant-like properties

*Free display with the order of 12+ bottles


If you want to be able to order this product, please login to your account
Manufacturer: EcoWellDog, Inc.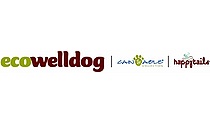 Order terms
Typical delivery time frame: 5 days
Free Shipping: $350.00
Terms Offered (upon approval): Yes
Payment Terms:
Credit Card: MasterCard; Visa; American Express; Discover;
Upon Credit Approval: NET 30;
More from EcoWellDog, Inc.
User Reviews: