Wholesale Pet Products & Supplies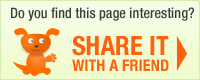 Manufacturer: PuchiBag, Inc.
HO BEAU - OUT OF AFRICA: Wholesale Products

Be the first to write a rating review
Rating





(0 votes)
Product description:The Ho-Beau Out of Africa Bag comes with inside zipper pocket, removable cushion, elastic safety cord, nylon denier lining, faux distressed chocolate pleather, gold hardware, black fur and black mesh.

Holds up to 10 lbs.

Suggested Retail: $179.99
If you want to be able to order this product, please login to your account
Manufacturer: PuchiBag, Inc.
Order terms
Typical delivery time frame: 10 days
Opening Order Minimum: $250.00
Re-Order Minimum: $250.00
Free Shipping: No
Terms Offered (upon approval): No
Payment Terms:
Credit Card: MasterCard; Visa; American Express; Discover;
Upon Credit Approval: ;
More from PuchiBag, Inc.
User Reviews: