Wholesale Pet Products & Supplies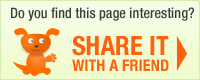 Manufacturer: PuchiBag, Inc.
SWAROVSKI RETRACTABLE LEASH - CRYSTAL: Wholesale Products

Be the first to write a rating review
Rating





(0 votes)
Product description:Bling! Bling! Just when you thought there was nothing left to be "bling-ed"...something else is made to sparkle! Any dog would love being walked on this leash.

The large & mini's are rope leashes and our more popluar small is a ribbon leash.

Mini - extends 16ft
Small - extends 8ft
Large- extends 16 ft


Suggested Retail: $160-$290
If you want to be able to order this product, please login to your account
Manufacturer: PuchiBag, Inc.
Order terms
Typical delivery time frame: 10 days
Opening Order Minimum: $250.00
Re-Order Minimum: $250.00
Free Shipping: No
Terms Offered (upon approval): No
Payment Terms:
Credit Card: MasterCard; Visa; American Express; Discover;
Upon Credit Approval: ;
More from PuchiBag, Inc.
User Reviews: