Wholesale Pet Products & Supplies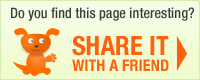 Manufacturer: PuchiBag, Inc.
TAMI-ELITE: Wholesale Products

Be the first to write a rating review
Rating





(0 votes)
Product description:All Tami Elite Bags come with an inside zipper pocket, removable cushion, elastic safety cord and nylon denier lining.

Holds up to 10-15 lbs.

Suggested Retail: $179.99-$184.99
If you want to be able to order this product, please login to your account
Manufacturer: PuchiBag, Inc.
Order terms
Typical delivery time frame: 10 days
Opening Order Minimum: $250.00
Re-Order Minimum: $250.00
Free Shipping: No
Terms Offered (upon approval): No
Payment Terms:
Credit Card: MasterCard; Visa; American Express; Discover;
Upon Credit Approval: ;
More from PuchiBag, Inc.
User Reviews: