Wholesale Pet Products & Supplies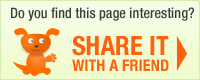 Manufacturer: Petoria, Inc.
Little Buddy Bowl: Wholesale Products

Be the first to write a rating review
Rating





(0 votes)
Product description:Petoria is proud to introduce the new Little Buddy Bowl®, featuring the same quality construction and utility of the full-sized Buddy Bowl® in a conveniently compact package. The Little Buddy Bowl® is useful for small dogs, cats, confined spaces, or the simple convenience of a smaller Buddy Bowl® for travel, camp, or automobile use.

The Little Buddy Bowl® measures 8 inches (203mm) in diameter at its widest point and 6 5/16 inches (160mm) at its base. The size of the drinking opening is 2 7/8 inches (73mm). 3-piece plastic construction with stainless steel check valve, capacity 1 US quart (.95 liters).

Suggested Retail: $17.00

If you want to be able to order this product, please login to your account
Manufacturer: Petoria, Inc.
Order terms
Typical delivery time frame: 5 days
Free Shipping: $300.00
Terms Offered (upon approval): Yes
Payment Terms:
Credit Card: MasterCard; Visa; American Express; Discover;
Upon Credit Approval: NET 30;
More from Petoria, Inc.
User Reviews: