Wholesale Pet Products & Supplies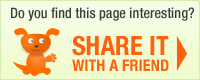 Manufacturer:
Apple Berry K9 Bars - 16 oz.: Wholesale Products

Be the first to write a rating review
Rating





(0 votes)
Product description:Smells like oatmeal cinnamon cookies but without all the sugar. We use healthy, all natural cranberries, oats, flaxseed meal and of course apple.

If you want to be able to order this product, please login to your account
Manufacturer:
Order terms
Terms Offered (upon approval): No
More from
User Reviews: