Wholesale Pet Products & Supplies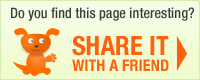 Manufacturer:
Say Cheese Bird Treats - 16 oz.: Wholesale Products

Be the first to write a rating review
Rating





(0 votes)
Product description:We use a blend of organic and natural oats, rye flour and a special recipe of cheeses and spices. Smells like garlic cheese toast.

If you want to be able to order this product, please login to your account
Manufacturer:
Order terms
Terms Offered (upon approval): No
More from
User Reviews: