Wholesale Pet Products & Supplies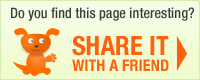 Manufacturer: Ergo Systems, Inc.
AutoPetBowl (Combo White and Violet): Wholesale Dogs Bowls and Feeding Supplies Products

Be the first to write a rating review
Rating





(0 votes)
Product description:Auto Pet Bowl is an electronic bowl that keeps your pet food and water clean until your pet is ready to eat. The bowl is designed with a cover that opens and closes automatically. The bowl cover is actuated by an infrared proximity sensor and a battery operated electric motor. The sensor detects the presence of the pet and then opens the cover so that the pet may have access to the food or water. When the pet is out of sensor range the bowl cover closes automatically. This keeps dust, flies and bugs from getting to the food and keeps the food or water fresh. Ideal for feeding all kinds of small pets with a compact and pleasing design. Can be placed anywhere at home or office. Removable SS bowl for easy maintenance. Operates on 4AA batteries. Adjustable infrared sensors provided to detect pet's presence. Available in two sizes - Medium with a capacity of 35 oz solid or 22 oz liquid and Small with a capacity of 12 oz solid or 7 oz liquid. The bowl cover opens when the pet is within 12" range and closes automatically within 5 to 10 seconds when the pet leaves the sensing range after finishing its meal.
If you want to be able to order this product, please login to your account
Manufacturer: Ergo Systems, Inc.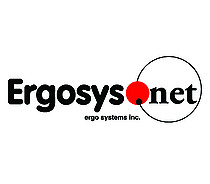 Order terms
Typical delivery time frame: 7 days
Free Shipping: $400.00
Terms Offered (upon approval): No
Payment Terms:
Credit Card: MasterCard; Visa; American Express; Discover;
Upon Credit Approval: ;
More from Ergo Systems, Inc.
User Reviews: