Wholesale Pet Products & Supplies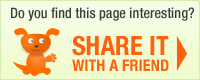 Manufacturer: Gramercy Distribution, Inc
Cover-All Raincoat: Wholesale Products

Be the first to write a rating review
Rating





(0 votes)
Product description:This Dog Raincoat covers not only the Back of body, but chest and all the legs as well.

This supreme quality raincoat is made with highly functional sports wear fabric, DREMLIGHT(R) (breathable and slightly stretchable nylon 100%) to accommodate your dogs movement. DREAMLIGHT(R) is highly water resistant and provides adequate insulation. This raincoat is perfectly good for all seasons.

The ends of the sleeves and pants are embedded with expandable elastic
bands so they're easy to put it on, and they close up neatly to protect legs from the rain. The hood covers head and neck. There is a leash ring hole at the neck area so that you can secure the lease without uncovering your dog.

Made in Japan.

4 colors available for smaller 11 sizes.
2 colors (Orange and Grey) for larger 4 sizes.
If you want to be able to order this product, please login to your account
Manufacturer: Gramercy Distribution, Inc
Order terms
Typical delivery time frame: 4 days
Opening Order Minimum: $200.00
Re-Order Minimum: $150.00
Free Shipping: No
Terms Offered (upon approval): No
Payment Terms:
Credit Card: MasterCard; Visa; American Express; Discover;
Upon Credit Approval: ;
More from Gramercy Distribution, Inc
User Reviews: