Wholesale Pet Products & Supplies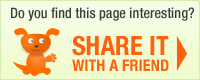 Manufacturer: Hoof Wraps
Hoof Wraps: Wholesale Products

Be the first to write a rating review
Rating





(0 votes)
Product description:Hoof Wraps is a bandage, not a boot and it's designed TOUGH for turn out. Easily treat common hoof problems like abscess and stone bruise or use for protection after shoe loss.

Hoof Wraps offers you the freedom to turn your horse out to pasture during treatment and one size fits most horses (00,0,1,2).

Hoof Wraps is made of 1680 ballistic nylon with a triple layer at the toe for durability. An industrial strength hook and loop fastening system provides a custom fit and it's designed for EXTREME grip and security. Remove, clean, and reapply as needed. An EVA foam pad (5 ¾") is included.

Hoof Wraps innovative design allows it the flexibility to be used in a variety of ways. Use with items you already have around the barn like poultice, flex wrap, medicated pads, and topical solutions.

Best of all, Hoof Wraps' light weight and compact size make it a great addition to your first aid kit or saddle bag.

If you want to be able to order this product, please login to your account
Manufacturer: Hoof Wraps
Order terms
Typical delivery time frame: 5 days
Opening Order Minimum: $144.00
Re-Order Minimum: $144.00
Free Shipping: Yes
Terms Offered (upon approval): No
Payment Terms:
Credit Card: MasterCard; Visa; American Express;
Upon Credit Approval: ;
More from Hoof Wraps
User Reviews: