Wholesale Pet Products & Supplies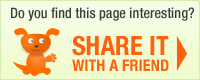 Manufacturer:
Corner Combo: Wholesale Products

Be the first to write a rating review
Rating





(0 votes)
Product description:Two Great Products - the large corner shaped hooded litter pan with Scatter Guard Doorflap, and color coordinated Soft Touch Track Mat.

Box dimensions: 19.5" along the straight sides, 24" across the front, 17" tall.

*Sold by the case only (5/case)

Mat dimensions: 20"x14"x10".
If you want to be able to order this product, please login to your account
Manufacturer:
Order terms
Terms Offered (upon approval): No
More from
User Reviews: