Wholesale Pet Products & Supplies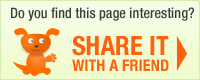 Manufacturer: Penn-Plax
THERMA-SCAPERS - Decorative Warming Stones: Wholesale Products

Be the first to write a rating review
Rating





(0 votes)
Product description:They Work Great and Look Even Better!

For the first time, a line of warming stones natural enough to instantly landscape any reptile environment. Four sizes provide comfort and beauty for reptiles from small lizards to iguanas and monitors.


-Break-Resistant, Durable Construction.
-Safe, Non-Toxic Materials, No Hot Spots.
-Safe for All Reptiles.
-Extra-Long Polarized Plug.


If you want to be able to order this product, please login to your account
Manufacturer: Penn-Plax
Order terms
Typical delivery time frame: 7 days
Opening Order Minimum: $75.00
Re-Order Minimum: $75.00
Free Shipping: No
Terms Offered (upon approval): Yes
Payment Terms:
Credit Card: MasterCard; Visa; American Express; Discover;
Upon Credit Approval: COD; NET 15;
More from Penn-Plax
User Reviews: