Wholesale Pet Products & Supplies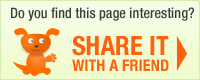 Manufacturer: Penn-Plax
NEW WORLD HABITATS: Wholesale Products

Be the first to write a rating review
Rating





(0 votes)
Product description:The Tank for the 21st Century! Finally! A new modern design in plastic aquarium / collection tanks - LARGER, MORE ATTRACTIVE, PANORAMIC - at incredibly competitive prices!

-Larger doors for easy access. Curved, expansive viewing face.
-Recessed bottom allows for gravel bed and larger viewing area.
-NW3.5 and NW4.5 connect to S.A.M. and other hamster tubes.
-New, modern designer colors. Optional light unit available.

If you want to be able to order this product, please login to your account
Manufacturer: Penn-Plax
Order terms
Typical delivery time frame: 7 days
Opening Order Minimum: $75.00
Re-Order Minimum: $75.00
Free Shipping: No
Terms Offered (upon approval): Yes
Payment Terms:
Credit Card: MasterCard; Visa; American Express; Discover;
Upon Credit Approval: COD; NET 15;
More from Penn-Plax
User Reviews: