Wholesale Pet Products & Supplies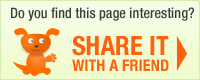 Manufacturer: luxepets
Step In Harness For Small Dogs: Wholesale Products

Be the first to write a rating review
Rating





(0 votes)
Product description:Step-In Harness, this beautiful buttery soft step-in harnesses is perfect and simple. A beauty with sparkly crystal accents, supple material and shiny nickel hardware, simply put the pet's front paws into each section of the harness and fastens the shiny metal ends together with leash.

Measures from end to end of harness. (10" for pets approx. 2lbs.)

Matching 4' lead is available separately and has 3 crystals and a roomy eyelet to dangle charms from too!


If you want to be able to order this product, please login to your account
Manufacturer: luxepets
Order terms
Typical delivery time frame: 5 days
Opening Order Minimum: $50.00
Re-Order Minimum: $50.00
Free Shipping: $150.00
Terms Offered (upon approval): No
Payment Terms:
Credit Card: MasterCard; Visa; American Express;
Upon Credit Approval: ;
More from luxepets
User Reviews: