Wholesale Pet Products & Supplies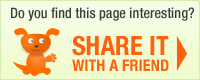 Manufacturer: Majestic Pet Products Inc
Crate Pet Bed Mat: Wholesale Products

Be the first to write a rating review
Rating





(0 votes)
Product description:Majestic Pet Products Crate Pet Bed Mat, custom designed to fit the crates of Titan, Midwest, Precision, and other major brands.

•Keeps pets cool in the summer, and warm in the winter.
•Comfy Poly/Cotton blend Inner Mat cushioning.
•Ultra-Thick bolsters stuffed with Super Soft Poly/fill.
•Machine Washable - just put the entire mat in your washer and dryer.

If you want to be able to order this product, please login to your account
Manufacturer: Majestic Pet Products Inc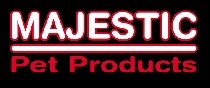 Order terms
Typical delivery time frame: 5 days
Free Shipping: $500.00
Terms Offered (upon approval): Yes
Payment Terms:
Credit Card: MasterCard; Visa; American Express; Discover;
Upon Credit Approval: COD; NET 15;
More from Majestic Pet Products Inc
User Reviews: