Wholesale Pet Products & Supplies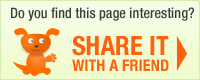 Manufacturer: Majestic Pet Products Inc
BUNGALOW - SHERPA - 40" H x 14" L x 16" W: Wholesale Cats Toys and Playthings Products

Be the first to write a rating review
Rating





(0 votes)
Product description:Majestic Pet Products 40" Casita Cat Tree is covered in elegant honey colored Faux Fur with Sisal Rope wrapped posts that will withstand the toughest claws. A luxurious main residence is topped by two different perches - perfect for napping and pouncing. Brand New in box!

Assembles in minutes with simple step by step instructions and tools provided.

Cleans easily with a vacuum and damp cloth.

If you want to be able to order this product, please login to your account
Manufacturer: Majestic Pet Products Inc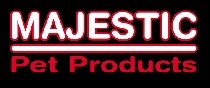 Order terms
Typical delivery time frame: 5 days
Free Shipping: $500.00
Terms Offered (upon approval): Yes
Payment Terms:
Credit Card: MasterCard; Visa; American Express; Discover;
Upon Credit Approval: COD; NET 15;
More from Majestic Pet Products Inc
User Reviews: