Wholesale Pet Products & Supplies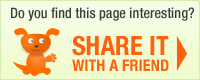 Manufacturer: Bella Lucca Collection
Coco Harness: Wholesale Products

Be the first to write a rating review
Rating





(0 votes)
Product description:The Coco Harness is made from a textured weave check in shades of pink and ivory and lined with a soft pink fleece for extra warmth. The triple reinforced D-Ring placket is trimmed with loop boucle' fringe and antique style pearl buttons. Velcro fasteners at the neck and under the belly allow for 2-3 inches of adjustment.

Secure, comfortable, stylish, durable, and washable.

Matching leash available.

If you want to be able to order this product, please login to your account
Manufacturer: Bella Lucca Collection

Order terms
Typical delivery time frame: 14 days
Opening Order Minimum: $200.00
Free Shipping: $800.00
Terms Offered (upon approval): No
Payment Terms:
Credit Card: MasterCard; Visa; American Express; Discover;
Upon Credit Approval: COD;
More from Bella Lucca Collection
User Reviews: